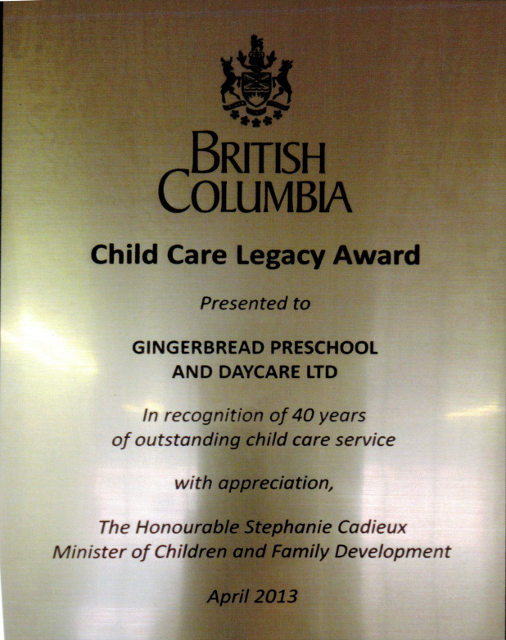 Preschool -- Registration for preschool for the 2023/24 school year will be by phone on Saturday, January 7th. The phone will be answered between 8 a.m. - 10 a.m. You must speak with Cathy directly (do not try to leave a message on the answering machine). Due to pre-registration of siblings of children currently attending, spaces will be limited.
Families interested in the 4's program for 2023/24 can phone the centre any day between 8:30 - 2:30 or email to be added to the existing waitlist from this year. If emailing, please include your child's name, birthdate and contact number.
Daycare -- The waitlist is ongoing and quite lengthy. Please call or email regarding waitlist.
If you are interested in preschool or daycare please contact us:
By phone: (250) 652-1422
By email: gingerbreadPD73@gmail.com